Fiebing's Gum Tragacanth
Fiebing's Gum Tragacanth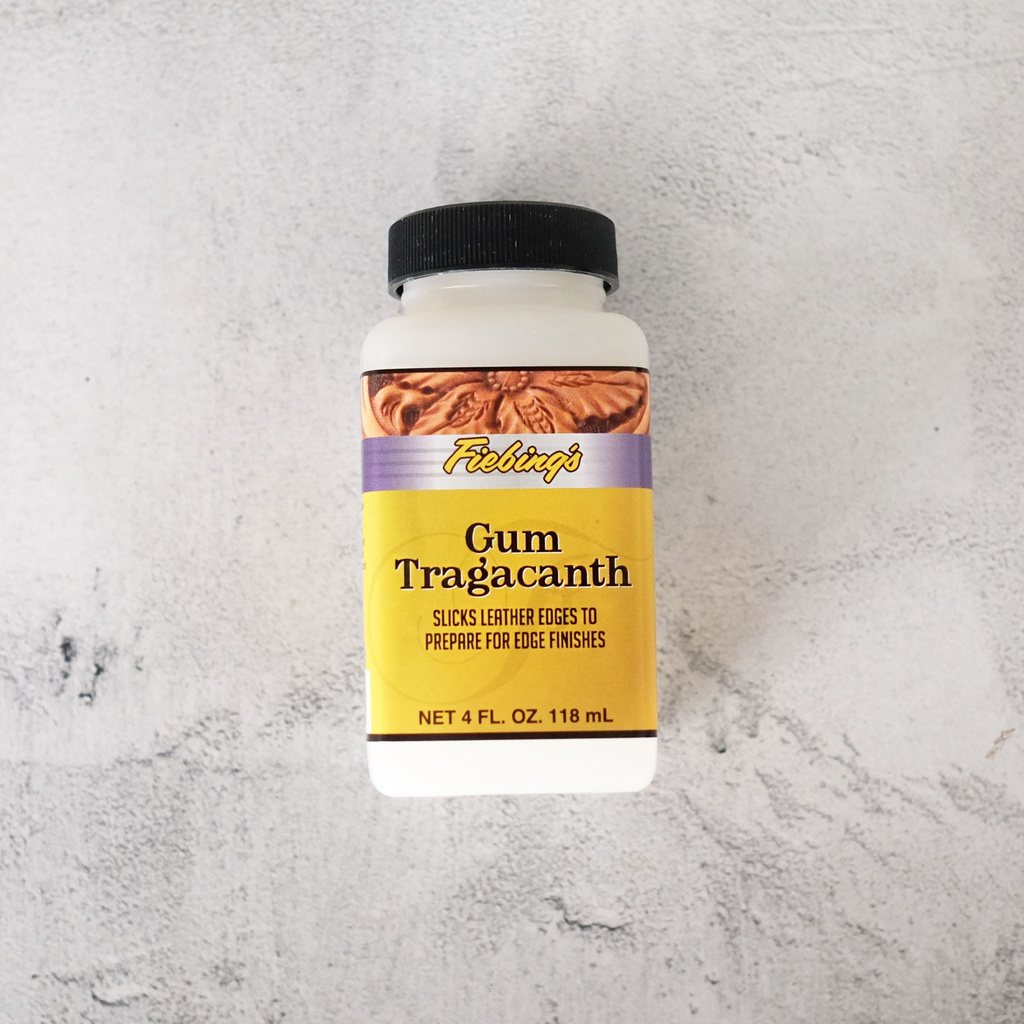 Product Name: Fiebing's Gum Tragacanth
Volume: 118 ml
Product Description:
Fiebing's Gum Tragacanth is used to slick leather edges in preparation for edge finishes. It helps create smooth and polished edges on your leather projects, ensuring a professional and refined look.
How to Use (Product):
Apply a small amount of Fiebing's Gum Tragacanth to the edge of your leather project.

Use a bone folder or edge slicker to rub the Gum Tragacanth onto the leather edge. Apply pressure to achieve a smooth and polished finish.

Continue slicking the edge until you are satisfied with the results.

Allow the slicked edge to dry, and it will be ready for edge finishes.
Fiebing's Gum Tragacanth is an essential tool for leathercraft enthusiasts, ensuring beautifully finished edges on your leather items.
Regular Maintenance:
- Close the cap tightly after use to prevent the Gum Tragacanth from drying out.
- Store the container in a cool, dry place, away from direct sunlight and heat sources.
This is a preview of the recently viewed products by the user.
Once the user has seen at least one product this snippet will be visible.
RECENTLY VIEWED PRODUCTS